see what our clients are saying
One Week Bath strives to uphold its reputation. Take a look at what our client have to say.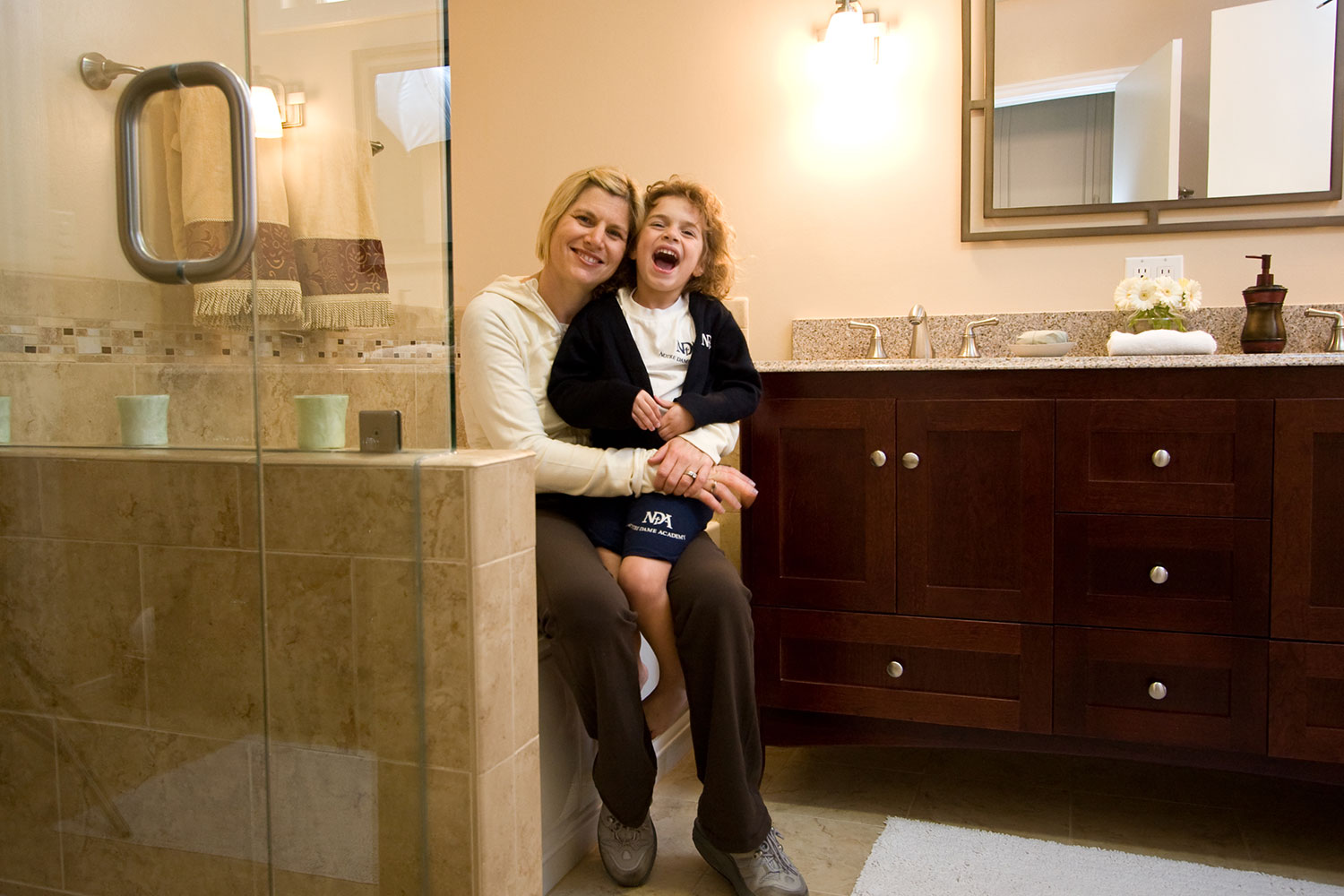 OWB and staff provide top notch service! They are ever-respectful of your home and your requirements throughout and BEYOND the project!
We have had three projects BEAUTIFULLY completed AND within the promised time frame! OWB continues to follow up over the years, and just keep in touch….because that is who they are!
Recently, we had a minor issue with a light fixture, contacted OWB, and someone came out within a couple of days. It's worth noting that the light fixture in question was installed 10 years ago!!
This is a VERY FINE example of how to do business, today and ALWAYS!
Good business is based on good, solid relationships, and that's how OWB rolls! I've got mad love for this company and their team!
I recommend one week bath without reservation! From start to finish this experience has exceeded my expectations! The process makes remodeling your bathroom a pleasure and they have a system which make the whole thing seamless. Jenn made the design consultation, which took place in my dining room, enjoyable as she patiently helped me pick out and customize my new bathroom. I can't say enough about the courtesy and professionalism of Robert and his crew as they transformed my bathroom before my eyes. It really only took a week, once construction began, a they own every step of the process.
Thanks again for this amazing experience!
We had our bathroom remodel done by
One Week Bath in 2012 they listened to our ideas and created a Showplace! Every guest that comes out of our bathroom is so excited with the design and the details! And not only do they do exceptional work they stand behind their work with a LIFETIME guarantee!
Anytime we call Brian he sends someone out the same week! Last month our toilet was flushing strange and since we had our plumber out to change filters in our kitchen we ask him to take a look at the toilet , our plumber said we have to replace the toilet for $800.00 ! I called Brian at One week Bath
And the very next day he had two of his men out to our home and they fixed it in no time! And he told me that if they couldn't fix they would replace it no charge! One week Bath has the Best Life Time Guarantee in the Business And Really do honor the Guarantee!!!
Wish there were more Stars to bestow!!!
This is a first-rate company. If you're remodeling a bathroom, these are the people to call. The workmen are employees—not subs, which means complete accountability. The customer service was unsurpassed from design advice and material management to installation. My crew led by Brian and Javier was fantastic. They arrived on time every morning and cleaned up at the end of the day. They answered all my questions and made sure I was completely satisfied with the work. This was truly the best remodeling experience ever.
We love our bathroom. One week bath was amazing. We worked with Brian, Armando and team, and they were awesome. The company is extremely professional. Everyday when they leave they clean up and we would have no idea they were even in our house. We hated the floors we picked after they put them down and they ordered us new floors and put them in again at no cost. I'm so grateful we chose them. We didn't leave our house once to pick out any materials. They did everything for us. They may be a little more expensive but by the time you consider all the re-dos and last minute touches they probably end up being the same price with no headache. I can't say enough good things!!!
We have had the absolute BEST experience with One Week Bath! We have a 1960's tract home, and wanted to add a shower to the downstairs bath, as well as completely redo the 2 upstairs bathrooms. I interviewed 3 other companies before finding One Week Bath – and they seemed good, but I didn't really know where to start when picking out tile and fixtures etc. One Week Bath made the process super simple. We did a survey, and then picked photos of bathroom ideas that we liked, made notes and sent them to OWB. When they came to meet with me, they had samples already picked out based on everything we had shared. They did their homework and really nailed it, saving us a lot of time! They understood our budget limitations. They helped guide us so we could have something we could afford and really love. The crew was amazing – always showed up on time, always cleaned up, always friendly and explained everything each day. Every single person seemed happy to be doing their job, and took great pride in their work. Matt and Brian really go the extra mile and have even helped us with questions 2 months after the job is done. We love our bathrooms. Thank you, One Week Bath!
One Week Bath gutted our master bathroom and turned it into a beautiful oasis in 7 days! Our designer, Matt, and design coordinator, Keira, helped us make great choices that are attractive and functional. Our team, lead by Rudy, always arrived on time and were knowledgeable, skilled, respectful, and always kept things clean and tidy. They took care of everything. I highly recommend them.
If you're looking for a company that covers it all, this is it. It starts with their designer coming to your home and going over your ideas on what you want.
They bring tons if samples but know that you must work with their inventory of choices. They work within your budget and guarantee a time frame of completion. You are assigned a work crew for the entire project and they show up promptly every day, and clean up afterwards, Monday through Friday. Their lead contractor is available throughout the project if you have questions or concerns along the way.
I am not sure if they are the least expensive company around, but they make up for this in ease, efficiency and quality and this is worth every penny.
I used OWB for all three of my bathrooms –one only took three days and the other two were six and seven days each.
Can't say enough about the quality of this company. I have done other remodels in the past, but this one was exceptional. Attention to detail, and the accountability of the company stood out. David and his crew were so sweet and easy to have around. There were a few glitches but they were worked out skillfully and professionally. The bathroom is a work of art. Thank you.